What is the origin of the round neck T-shirt? What is the design? The round neck T-shirt is also called T-shirt. The first is underwear, which is actually a lapel half-open collar, and then developed into a coat. In fact, the structure of the T-shirt is simple, and the style changes are generally in the neckline, hem, cuffs, colors, patterns, fabrics and shapes, T-shirts. Can be divided into three types: sleeved, vest, and exposed. The round neck T-shirt has a round neckline, and there are not many requirements for the hem, cuffs, colors, patterns, fabrics and shapes. Therefore, it is the most active category of summer clothing. From home clothes to popular clothes, T-shirts are free. Match the ground, as long as you choose the same style of bottoms, you can wear popular styles and different moods.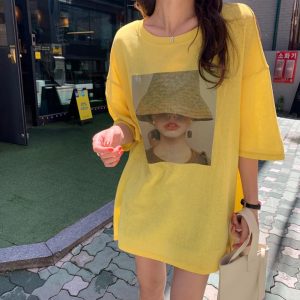 What are the benefits of round neck T-shirts? The round neck T-shirts gradually replace the former men's vests or sweatshirts with a short-sleeved shirt or with a natural, comfortable, chic and solemn strength. The pattern of Hong Kong shirts appears in social occasions and is a seasonal costume that people are happy to wear. Nowadays, it has become a fashionable dress for men, women and children all over the world. I heard that the annual sales volume in the world has reached billions, and jeans constitute the most popular and most worn clothing in the world.
What is the obvious difference between a female round neck T-shirt and a male round neck T-shirt?
1. Customized garment processing manufacturers(t shirt manufacturer), usually the waist of the women's T-shirt is self-cultivation, that is, the curvature of the waist is adducted. Men's T-shirts are straight.
2, usually women's T-shirt neckline is slightly smaller, men's T-shirt neckline.
3, usually women's T-shirts look small in the regular size, while the men's T-shirts are obviously big.
4, women's T-shirts use color printing, and men's T-shirts use black and white colorless printing, occasionally with color.