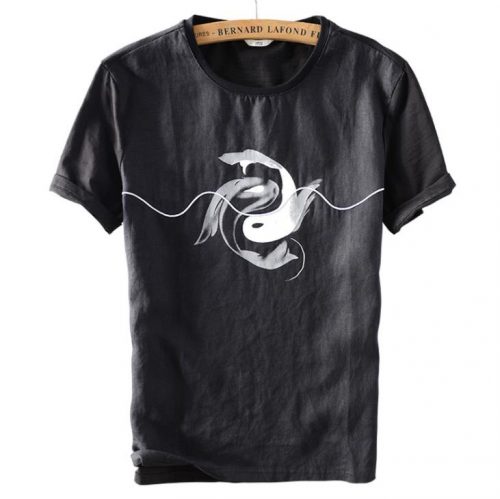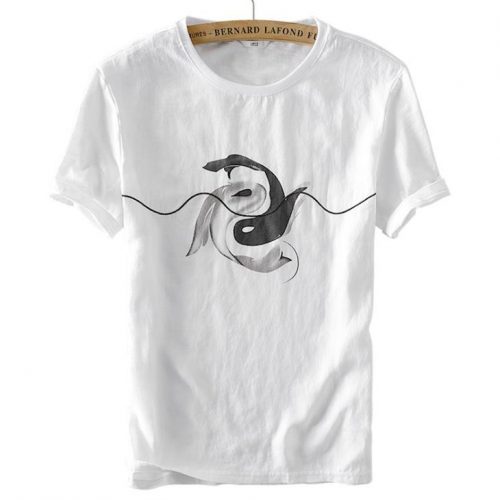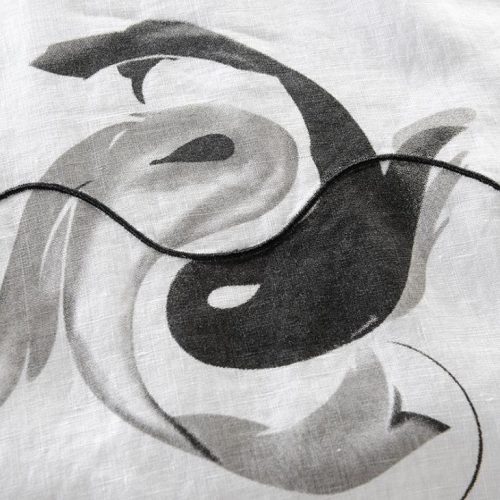 Fabric:Flax




More color:
Features:
1. The shoulders are cut and neatly stitched;
2. Simple and stylish Pisces combination printing, stylish personality;
3. Embroidery on both sides of the line, just the right embellishment;
4. Sleeve and back cotton design, soft and comfortable to wear;
5. The front of the clothes is pure linen, and the back and sleeves of the clothes are made of pure cotton.
Washing:
1. Linen clothes are best washed with cold water, warm water can but can not exceed 40 degrees, because the colorfastness of clothes like this is very poor, if the water temperature of the water used is too high, it is prone to fading.
2. Linen clothes should also pay attention to cleaning, it is recommended to use a neutral detergent or laundry detergent, washing powder is not recommended. Because the alkali content of the washing powder is relatively high, if the linen clothes are cleaned, it may cause the clothes to fade.
3. After cleaning the linen clothes, you can carry out the acid treatment. The advantage of peracid is that the color of linen clothes can be fixed more. The method of peracid is to add 5% white vinegar to the water, put the linen clothes in, soak it for about 2 minutes.
4. After cleaning, linen clothes must be flat when drying, otherwise, it is prone to wrinkles.