In the summer, most factories choose t shirts as overalls, and generally choose t shirts with high cotton content, because cotton-covered overalls will be comfortable to wear and sweat-absorbent, but generally cotton. High t shirts have a common problem of shrinking. What should we do if we encounter this situation? Today we will introduce solutions for you.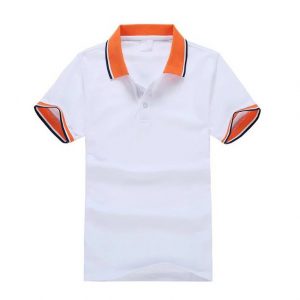 1. More attention to the label
Nowadays, many ready-made cotton garments have been pre-shrinked. Generally, the shrinkage rate is relatively low. Because the fabrics are disposed of by the high-temperature pre-shrinking machine before being sewn, it is equivalent to "shrinking early", so Excellently maintain the shape of the garment itself. In addition to the purchase of cotton clothing, you can look at the label of the clothing, in addition to query the texture and cotton content, you can also look at the care logo, such as whether it can be machine wash, warm water wash, to remove the improper care due to care The shrinking confusion.
2. Work clothes washable learning
For cotton clothes that have not been treated with anti-shrinkage, the appropriate method can be applied during the washing process to reduce and reduce the degree of shrinkage of the clothes. For example, pure cotton products are resistant to alkali and can be used with a variety of lotion. They can also be immersed in light saltwater for half an hour before washing, and then cleaned. When washing, the water temperature should be controlled below 35 °C, and it should not be soaked in the scrubbing agent for a long time. Besides, because pure cotton fibers are not resistant to pulling, it is best to wash the cotton clothes that are especially cherished, or put them into a laundry bag and set the washing machine to weak water flow. If you have the conditions, you can participate in some clothes softeners, so that the cotton clothes are soft and will not have obvious shrinkage.
3. Work clothes exposure tips
The process of clothing exposure also has a great influence on the shrinkage of clothing, so don't ignore this final process. To avoid overheating and shrinking the clothes, it is necessary to properly stretch the flat when exposed to the sun. If it is hand-washed, don't wring out all the clothes after washing, but leave some water to let the clothes shine under the influence of gravity, so it will not be so simple. It is also possible to iron the cotton clothes by ironing, and then set the shape with the iron, so that the clothes can be pulled again, and then return to the original size to deal with the confusion of shrinkage.